Better Investment & Money Decisions!
Our World is Changing… Focus on Client Behavior, Financial Psychology & Advice Processes: Visualizing, Numbers & Words! Active, Passive & Indexing Investments…
KNOW WHY, WHAT, WHO and HOW: About Life & Finance! 
FINANCIAL LIFE PLANNING


Robert van Beek CFP®
Robert G.J. van Beek, CFP® (1973) currently serves on the board of directors for the Financial Planning Association® (FPA®), the principal membership organization for CERTIFIED FINANCIAL PLANNER​™​ professionals and those who support the financial planning processAs the Founder and Director of his financial planning and investment consulting boutique, About Life & Finance, van Beek is regularly featured in the media, authored more than 20 books and speaks throughout the U.S. and Europe at various organizations and universities. In addition to this role on the FPA Board of Directors, he currently serves as a member of the Editorial Board of the Journal of Financial Therapy and is a member of CFA Society VBA Netherlands Behavioral Economics Commission. Until 2019, van Beek served local plannng and certification organizations, including the DSI Advice Exam Commission, which was responsible for creating and assessing MiFID and ESMA exams for licensed investment professionals.
Robert is married and living happily with his wife Liesbet and their two children in Belgium.​ ​​​
PROJECTS & CLIENTS

About Life & Finance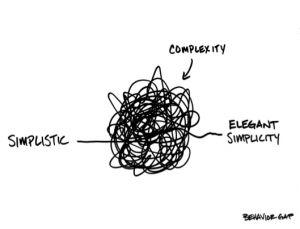 Robert is dedicated helping individuals, professional clients & associations since 2010. A selection of different projects, in random order & not limited to:  Akkermans & Partners, DukersBaelemans, NCOI, NIBESVV, KBC Private Banking & Wealth, MeDirect,  Rabobank, Argenta, Triodos, InsingerGilissen, Actal, CompareTax, IVV uw financiële privé chauffeur, AF Widehorn, Ortec Finance, Dimensional Fund Advisors, ILFA, AndersFinancieren, Xperience Human Behavior, DNA Behavior, Roularta/Trends Investment Summit BeNeLux, Kanaal Z, Perpetua.it, InsideETFs, FundForum, University South Florida USF, Kansas State University, University of Georgia, UCLL Postgraduate Financial Life Planning, Erasmus University Rotterdam, Vlerick Alumni, Financial Psychology Institute Europe…
Sinds 2022 is Robert van Beek Verantwoordelijk Uitgever (VU) van het NederBelgischMagazine, dat al 25+ jaar verspreid wordt onder Nederlanders die in België wonen of plannen hebben om te (r)emigreren en hun adviseurs: www.nederbelgischmagazine.online (recent verschenen edities) & www.nbu.be (archief van alle artikelen t/m 2021)
Always happy sharing ideas! Looking foward connecting & hearing from you. Call: +31 (0)622 396 879  (NL) +32 (0)486 402 801 (B) or Email info@robertvanbeek.eu